3 bottle bundle
Fall Festivities
What pairs better with the fall holidays than CedarCreek Estate wines? Whether it's turkey on the table or vegetarian vindaloo, this set has something for everyone.
2019 Estate Pinot Noir
2020 Estate Riesling Organic
2020 Estate Sauvignon Blanc
$69 / bundle
Enjoy Complimentary Shipping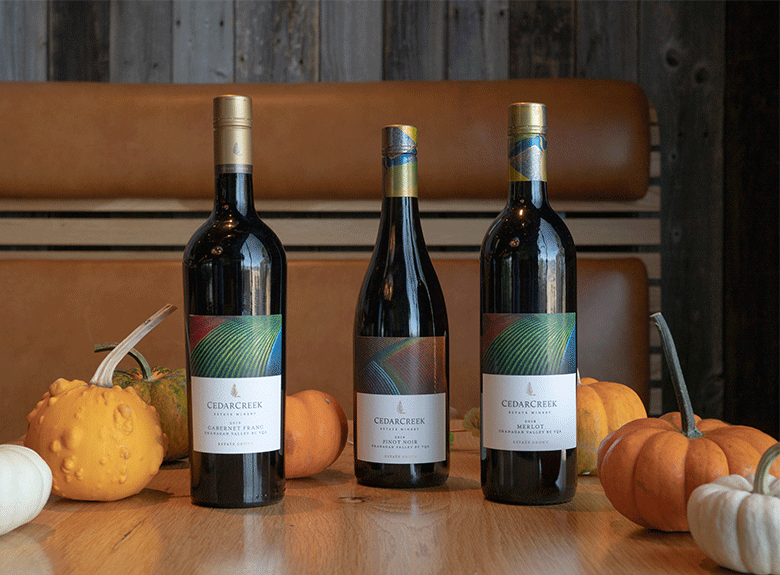 3 Bottle Bundle
essence of The Estate
The essence of the Estate bundle is an expression of the Okanagan Valley, from North to South. Farmed entirely from our estate vineyards and blended to be a true representation of the freshness, vibrancy and purity that is the North Okanagan style.
2018 Estate Merlot
2019 Estate Cabernet Franc
2019 Estate Pinot Noir
$77 / bundle
Enjoy Complimentary Shipping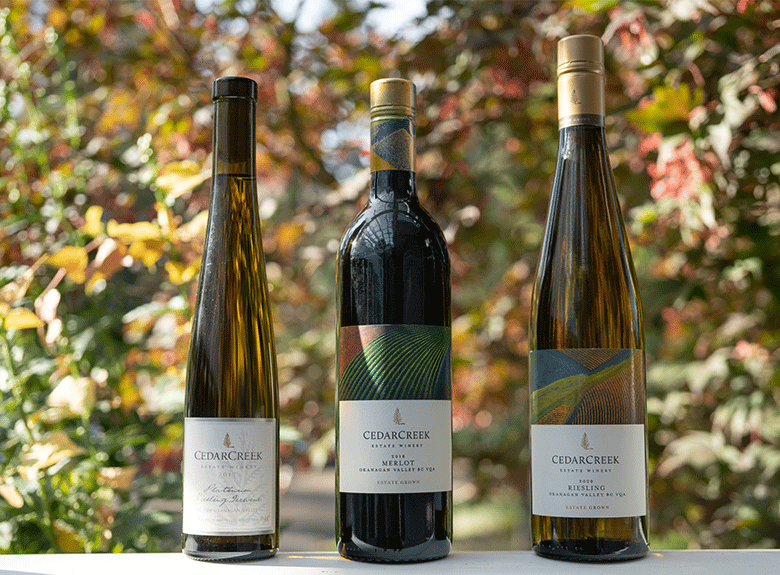 3 Bottle Bundle
CedarCreek A La Carte
This set is curated to pair perfectly with all of your festive meals. Hosting a dinner party or just enjoying a cool autumn night, our estate collection wines are there for you to enjoy. We have also included our 2017 Platinum Riesling Icewine for the sweet tooth in your life.
2018 Estate Merlot
2020 Estate Riesling Organic
2017 Platinum Riesling Icewine
$102 / bundle
Enjoy Complimentary Shipping
Come Visit Us
We would love to welcome you
Plan your CedarCreek experience here with immersive wine tastings, Home Block restaurant reservations, and private events. We look forward to seeing you!