WELCOME TO CEDARCREEK
At CedarCreek Estate Winery, everything we do comes back to one goal: to create and share distinctive, cool climate wines. Our commitment to organic vineyard farming and winemaking builds a deep connection to the land, and allows us to make wines that are vibrant and bright, a pure expression of the North Okanagan.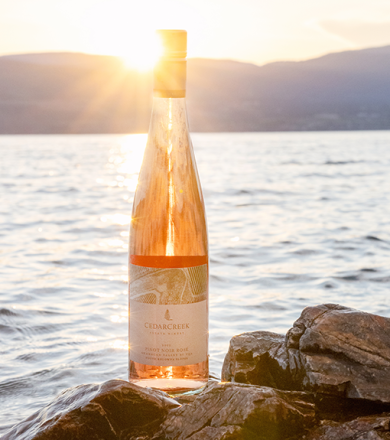 Pink is the New Green
Join us in the "Pink is the new Green" movement and celebrate the beauty of organic winemaking by enjoying our remarkable Rosé wines. Each sip not only delights your palate but also contributes to a greener future.
Learn More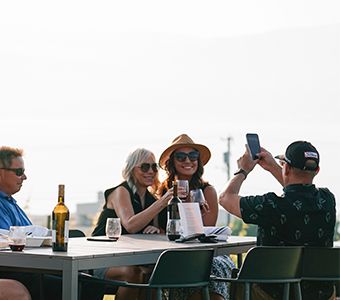 Tastings & Experiences
Join us at our stone faced, contemporary farmhouse for wine tastings, vineyard tours and delectable food pairings.
Book Now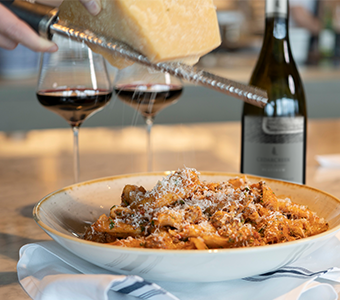 Home Block Restaurant
Enjoy a 2-course lunch or 3-course dinner featuring locally sourced ingredients that compliment our wines flawlessly, all while basking in the unmatched views from our patio or dining room.
Book A Table
What's best for the LAND, is best for the WINE
Great wine comes from a balanced, thriving vineyard. And, to best care for our vineyard, our team cultivates a holistic ecosystem with cover crops, animals, and bees. The secret to our success lies in tireless commitment and unwavering dedication to the vineyard.
Discover CedarCreek
Since releasing our first bottle in 1987, each season and each harvest brings something different, allowing the CedarCreek team to craft a wine true to the time and place it came from. Each vintage is unrepeatable and each bottle brings you an authentic snapshot of the North Okanagan Valley.