WELCOME TO CEDARCREEK
At CedarCreek Estate Winery, everything we do comes back to one goal: to create and share distinctive, cool climate wines. Our commitment to organic vineyard farming and winemaking builds a deep connection to the land, and allows us to make wines that are vibrant and bright, a pure expression of the North Okanagan.
We are thrilled to announce that CedarCreek Estate Winery is the winner of the coveted 'Winery of the Year' title at the 2022 WineAlign National Wine Awards.
Holiday Cheer
'Tis the season for gifting and sipping. In honour of this, we've pulled together a collection of wines designed to surprise and delight.
Shop Holidays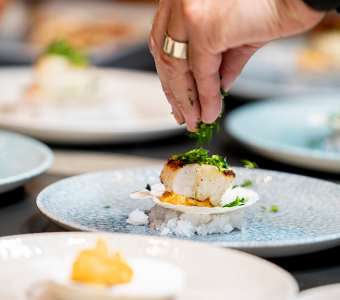 Winter Winemaker's Dinner
Thursday, December 1
$125 per person
Join us and Winemaker Taylor Whelan for a special, four-course, wine-inspired dinner.
Book Now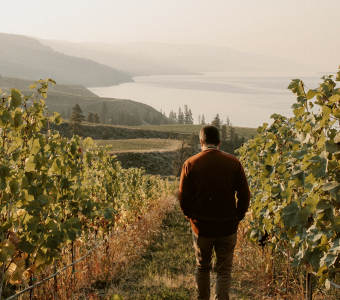 Harvest Highlight Reel
Vintage 2022
We recently caught up with Winemaker, Taylor Whelan to get a behind the scenes look at the highlights of this growing season, the action on the crush pad, and more on why this harvest has been so celebration-worthy.
Learn More
What's best for the LAND, is best for the WINE
Great wine comes from a balanced, thriving vineyard. And, to best care for our vineyard, our team cultivates a holistic ecosystem with cover crops, animals, and bees. The secret to our success lies in tireless commitment and unwavering dedication to the vineyard.
Discover CedarCreek
Since releasing our first bottle in 1987, each season and each harvest brings something different, allowing the CedarCreek team to craft a wine true to the time and place it came from. Each vintage is unrepeatable and each bottle brings you an authentic snapshot of the North Okanagan Valley.