CedarCreek Estate Winery is the winner of the coveted 'Winery of the Year' title at the 2022 WineAlign National Wine Awards, where more than 1887 wines were entered from 250 wineries across Canada. 
We recently caught up with Winemaker, Taylor Whelan to learn more about his reaction to the big win, his big bet on organics, and the wines he is most proud of.
Q. What does winning an award like this mean to you?
This one for me is 'The Big One' to win because it is cumulative. WineAlign is across the country and across all tiers of wine. It's all of it. 
I am not a super competitive person by nature but winning something like this is really validating.  What it says to me is that all the work we've put in at CedarCreek over the last five years was worth it and that we were headed in the right direction. Receiving 19 awards across multiple tiers for wines says to me that we're really onto something as a team.
Q. Do you believe the organic transition has a big impact on the quality of the wines?
We began managing their estate vineyards organically in 2017 and quickly saw the difference going organic can make. The only treatments we are using in the vineyards are oils and sulfur and a little bit of compost, and that is a good feeling. 
The soils are more alive, vines are healthier and stronger, and grapes have deeper flavours and more intense varietal characters. As of July 2021, every grape of CedarCreek's fruit was organically farmed and certified, and every drop of wine produced organically. The shift to regenerative farming and organic winemaking has been a huge amount of work, a commitment on a grand scale but we've seen quality improvements year over year since it started, and the wines have only improved.
In exploring the great wine regions of the world, we found a common thread — healthier vines and healthier soils were making better wines, and organic and natural farming and winemaking practices are how you get there.
Q. Are there any stand out wines in this line up of winners you are most proud of?
I am really proud of all the wines in this line up of winners but here are a few of my current favourites: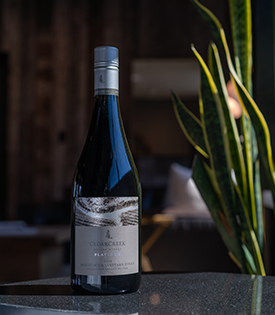 2020 Jagged Rock Syrah
The Jagged Rock Syrah is a new wine for us so winning a Platinum award feels really special.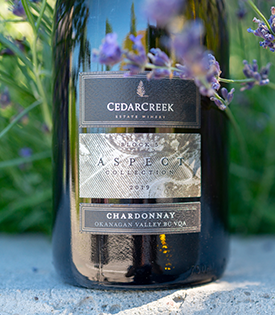 2019 ASPECT COLLECTION BLOCK 5 CHARDONNAY
This wine is an old favourite and probably my favourite wine in the CedarCreek Collection.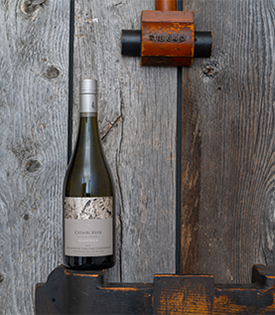 2020 JAGGED ROCK CHARDONNAY
This is another new wine for us. The old Chardonnay vines from this incredible vineyard produce fruit with a wild amount of concentration and character.
Q. Now that your transition to organics is complete, what is next?
For us, there is no finish line. Continuous improvement is the goal. It is a huge responsibility to care for this beautiful valley, the health of the land, the life in the soils, and in the vineyard. Being the best stewards we can be is always top of mind. It is exciting to see the number of birds or insects or wildflowers now thriving here that were not here before. There is no question that farming and making wine this way is the more difficult path and a significant investment but it's worth it from an environmental and a quality perspective.
Q. Is regenerative farming you are doing at CedarCreek an extension of the organics initiative?
I think you could say that. Organics is about controlling; whereas, regenerative is about building with soil health as the ultimate goal. Building biodiversity in our soils means we are applying biology to the fruit instead of chemicals to protect it against disease. It is all about getting these natural systems that already exist to work for us to produce even better fruit and we are learning more and more about our estate vineyards and the ecosystems that make them work everyday.
It is not lost on me that a big part of this is Anthony's willingness to trust us and invest heavily in this part of the business. There is a big capital investment required in the organic transition including the renovation of the winery and the technical expertise.
Editor's Note
The 'Winery of the Year' title is the culmination of CedarCreek winning Platinum Medals for the 2020 Platinum Jagged Rock Syrah and 2019 Aspect Collection Block 5 Chardonnay and Gold for the 2020 Jagged Rock Chardonnay, 2020 Aspect Collection Block 3 Riesling, 2021 Home Block Riesling, and 2021 Estate Pinot Noir Rose. Medals Silver and Bronze medals were also awarded to several vintages from CedarCreek's Platinum and Estate Tier, wines that are elegant, balanced and reflect CedarCreek's commitment to winemaking excellence.