WE LOOK FORWARD TO WELCOMING YOU
Join us at our stone faced, contemporary farmhouse for wine tastings, vineyard tours and delectable food pairings. Each tasting and experience is designed to show and tell our story — organic practices that create dynamic and distinctive North Okanagan Valley wines.
Join us at CedarCreek Estate Winery
Daily 11am – 8pm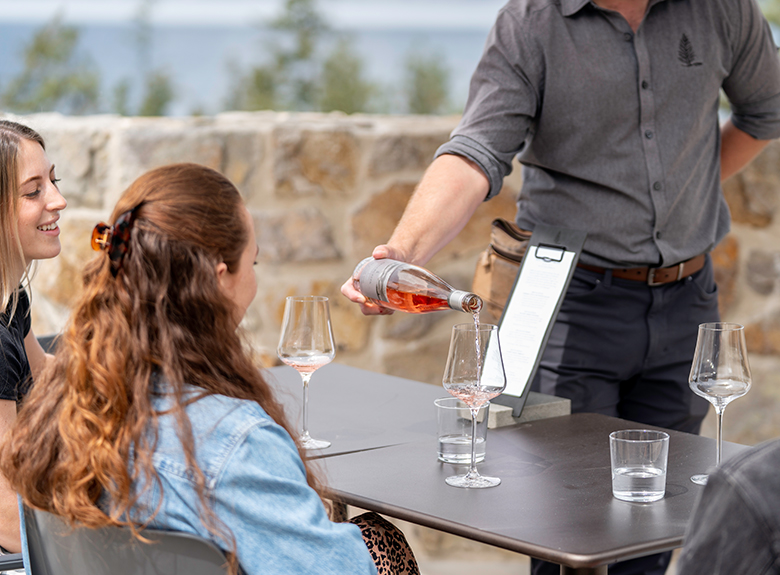 Farm to Glass
$22 per person | 45 minutes
A guided tasting experience featuring Winemaker Taylor Whelan's daily selection.
CedarCreek Story
$40 per person | 60 minutes
Enjoy a walking tour of our Home Block vineyard — finished with a private, seated tasting under our silver linden trees.
Wine & Dine at Home Block Restaurant
Terroir to Table Dining
Immerse yourself in the Okanagan Valley with a wine paired dining experience at Home Block Restaurant. With a wine-first philosophy, Chef draws inspiration for his menu from the wine, creating rustic, memorable dishes.