YOUR WEdding AT CEDARCREEK
Your picture-perfect Okanagan wedding begins here at CedarCreek Estate Winery.
Explore the  view, the venue, the wines, the menu. Whether it's an intimate wedding day for 60 or a reception for 100, we promise your day will be beautiful and memorable.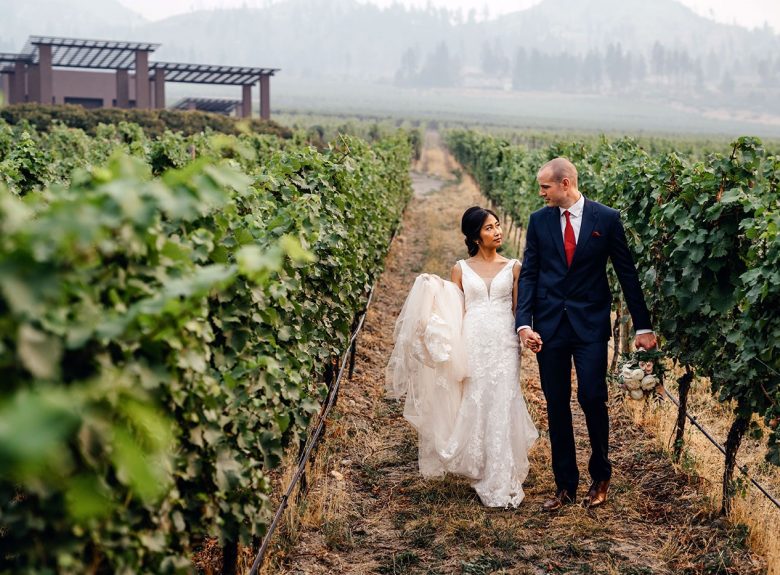 your celebration
Throughout your winery wedding, CedarCreek Estate provides impeccable set-up, expert recommendations, and polished service. The elegant venues look out over sparkling Lake Okanagan with lush vineyards and rolling hills as your backdrop. Here, your union will unfold into an unforgettable, cherished day for you and your guests.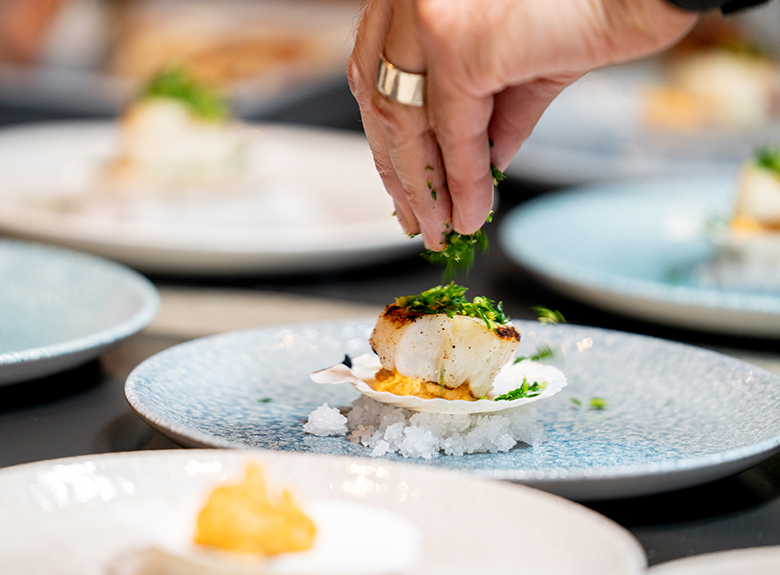 Food & Wine
With Chef Neil Taylor and the Home Block restaurant team, you can enjoy your dream vineyard-to-table menu, inspired by CedarCreek's exceptional North Okanagan, organic wines. You're invited to 'Trust the Chef,' a 3- or 4-course dining experience served family-style, and offer your guests gourmet reception canapés.
Your selected menu will highlight Home Block's commitment to local, seasonal fare with premium, fresh ingredients. Chef Neil cooks with natural methods to bring out the big, bold flavours in each dish. Menus feature a starter, a handcrafted pasta plate, a main dish prepared on the wood-fired grill, and a dessert.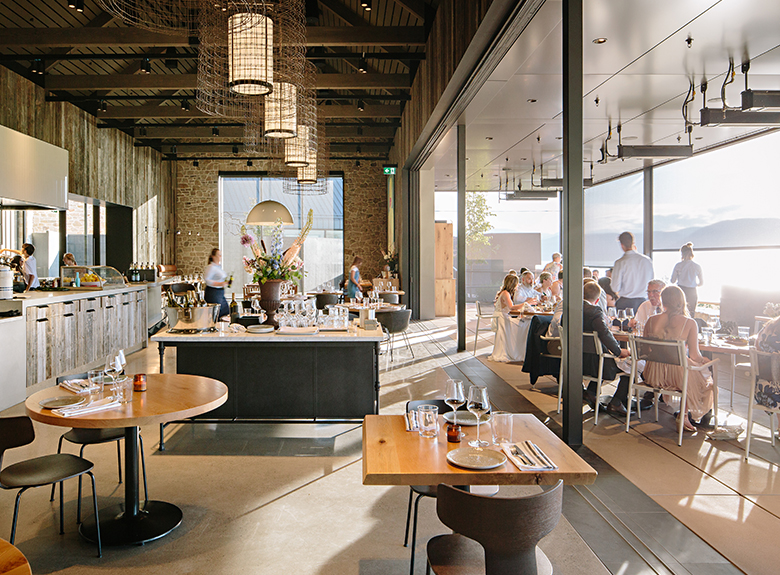 the SETTING
Host your ceremony, stylish stand-up reception, or an elegant seated dinner with the best of both indoors and outdoors. All CedarCreek Estate Winery venues reflect our distinctive Okanagan Valley setting, with architecture intentionally built into the landscape.
The Garden, Pavilion, and Home Block restaurant can all be booked in advance to fulfill your vision for your day. Let us host the wedding of your dreams in the Okanagan Valley's most remarkable destination.