MEET THE PEOPLE BEHIND THE BOTTLE
We all share the same goal: To make great wine, true to where it came from. High-quality wines may begin in the vineyard, but it's our team who cares for and nurtures the vines, gently yet deliberately encouraging the fruit along the winemaking process.
The results are dynamic wines that taste alive.
TAYLOR WHELAN
WINEMAKER
If you take one thing away from your experience with the wine he creates, Taylor wants it to be a link to the land. He notes that "wine can be an unbroken connection from agriculture to your dinner table." Taking a gentle approach, Taylor lets the fruit's characteristics guide the process, paying close attention to the course the wine takes, all with his end goal in mind. 
Taylor's methods speak to his appreciation for authenticity; his products are a true, unmanipulated expression of the vineyard, terroir, and growing season.
"Cultivating organic wine takes so much work by hand. The human input makes a huge difference — but you can only achieve the nuance that we do through working closely together. The CedarCreek team is a little more like family than coworkers. You kind of have to be when you're working on a wine farm."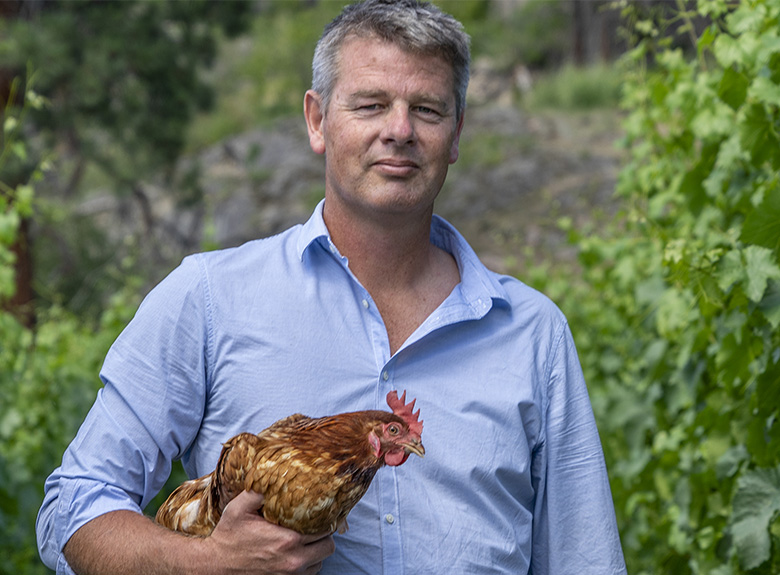 KURT SIMCIC
ORGANIC VITICULTURIST
Diversity brings health to a vineyard. Kurt Simcic cultivates this diversity to produce high-quality grapes and sustain the land for generations to come. To create a habitat of balance, Kurt has introduced beehives, cover crops, and animals to the property. Everything works together symbiotically, creating a healthy and robust vineyard and, ultimately, dynamic wines.
Mairoula Dimopoulos
Guest Experience Manager
In CedarCreek's Tasting Room, Mairoula Dimopoulos makes connections that last lifetimes. When guests first walk on to CedarCreek's property, she welcomes them home — a comfort and familiarity that Mairoula builds and fosters. Under her guidance, the tasting experiences at CedarCreek are lead in a guest-first manner, with us getting to know you. And, like any great relationship, it's not over after you leave our gates. Mairoula loves to follow up with an open invitation to come back home.
Come Visit Us
We would love to welcome you
Plan your CedarCreek experience here with immersive wine tastings, Home Block restaurant reservations, and private events. We look forward to seeing you!