Private, Virtual Wine Tastings
Looking for a little ease and refinement? You can now experience CedarCreek from your own home. Curated by winery experts, these virtual tastings and bespoke gifts bring your group together while staying apart. 
With plenty of virtual tasting varieties to suit your group's needs, each experience is guaranteed to delight. You'll be paired with an expert, dedicated host to guide you through your sensory, stress-free event.
How it Works
Your Virtual Tasting Starts Here
Step 1
Choose Your Wine
Choose from one of three curated wine menus. Each of your guests will be receiving a shipment of 3 specific wine bottles, tasting notes, and any bespoke gifts you would like to include.
STep 2
Choose your date
The Private Event team will work with your schedule to determine the best date for your event. It's recommended to plan your tasting a minimum of 2-3 weeks prior to your chosen date.
STep 3
Choose your locations
Tell us where to send your guests' wine shipments so we can supply them with everything they need to enjoy your virtual event. Then, leave the rest to us.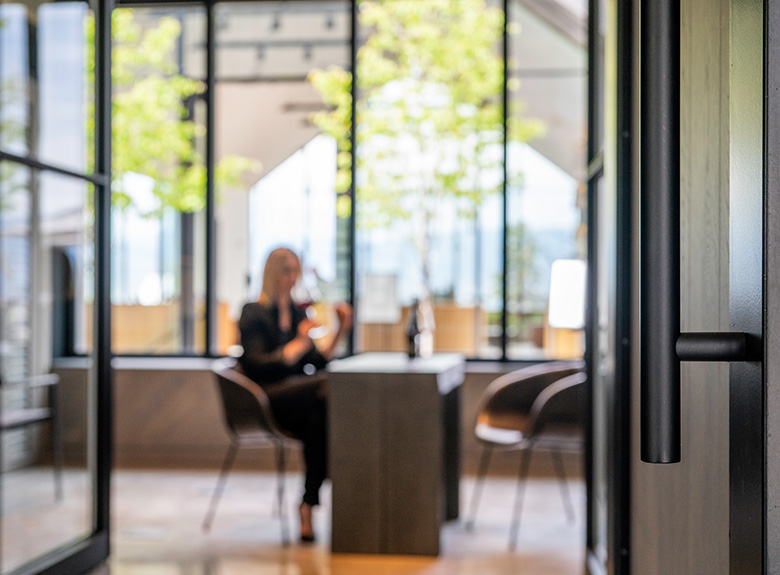 From our home to yours 
At CedarCreek Estate Winery, we want to share the North Okanagan with you — wherever you might be. By shipping you iconic, North Okanagan-grown wine, we can send you a little piece of our home and give you an inside look into the way we create, cultivate, and celebrate our wine. 
We created these virtual tasting events to bring people together when celebrations and bonding moments must happen remotely. And, of course, so we could keep doing what we love best — sharing great wine with good people.
Enjoyed anywhere with internet 
Your Virtual Wine Tasting event is hosted by a CedarCreek ambassador who is passionate about the land, our story, and your wine. During this event, you and your guests will get to know what makes the North Okanagan Valley stand shoulder-to-shoulder with some of the world's famous wine growing regions and how CedarCreek protects the land our vineyards are on.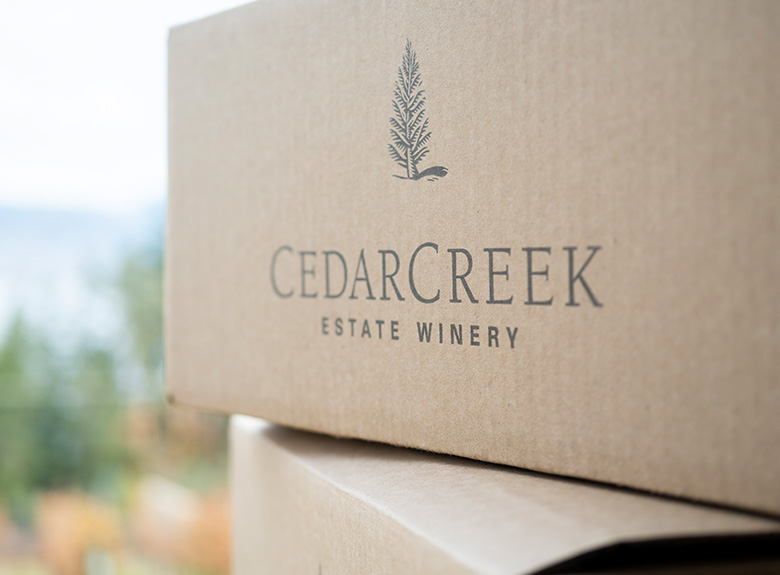 What your guests receive 
Each tasting box we ship to your virtual event guests includes 3 curated wine bottles, tasting notes which we will walk you through, and any gifts you choose to add. 
Add Enhancements
Give your guests bespoke gifts to elevate and enrich their experience: 
Artisan Cheese
Served with crackers, of course 
Karat Chocolate
Local and hand-crafted chocolates 
Corkscrew
You can't enjoy your wine without one 
Books
On wine, BC wine country cooking, or winery design
starting at $20 per guest
ready to plan your virtual event?
Let us help you take care of, and reinforce, your most important professional relationships. Our curated virtual tastings from the Okanagan Valley's most distinctive wineries make it memorable, and easy.