WITHIN OUR VINEYARD, YOU WILL FIND BALANCE
For us, terroir is both found and forged. Nature supplies us the raw materials — the constraints of aspect, geology and climate— and for over 40 years, we've listened to the ecosystem. By nurturing it as it does us, we've learned what each vineyard block is capable of.
At CedarCreek, our vineyards, our winemaker Taylor, and our viticulturalist Kurt are as much a part of our team as our Scottish Highland Cows, bees and Kestrels. Together, as a team, we realize the potential of the North Okanagan to bring you beautiful wines.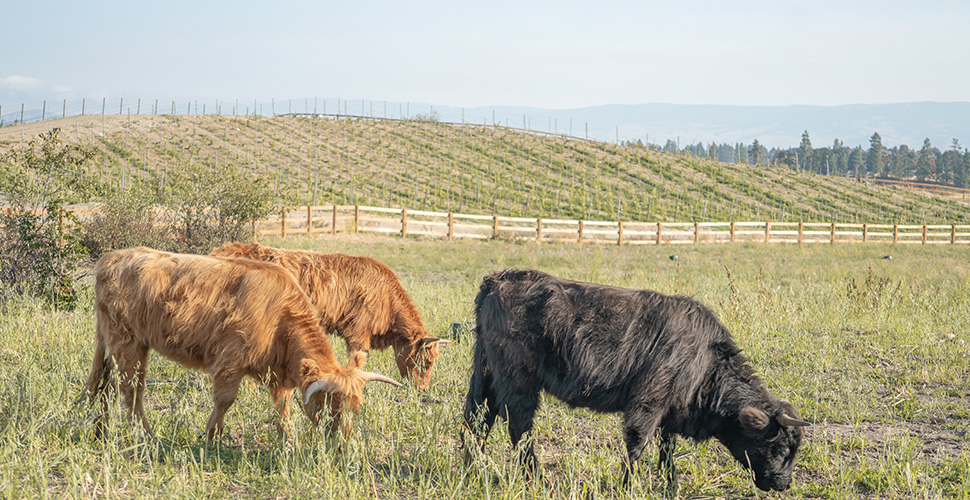 WELCOME TO THE FARM AT CEDARCREEK
For us, the key to success in the vineyard lies in the passion and commitment of the people on our team. We work in concert with the land everyday to build a healthy ecosystem, full of animals and plants, to naturally combat disease or pests. Cover crops, like alfalfa and crimson, keep the soil healthy while animals bring a diversity and balance to the land. Under close watch, everything works together, creating an ideal atmosphere for a vineyard.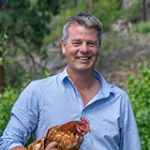 "The way we farm with organics creates a demand for the vines to drive their roots deeper. This deepening of the root structure creates change as the vines explore below ground and that's reflected in the canopies just slowing down and coming a bit more into balance."
Explore
HOME BLOCK VINEYARD
The Home Block vineyard is the heart of CedarCreek Estate Winery; it surrounds our estate and guides the winery's ethos to make high-quality wines through organic practices. With the estate buildings next to Home Block, our wines are made on-site and our fruit never leaves the property.


Running from East to West, the vineyard's aspect, soil characteristics, and microclimates change as it slopes down the eastern shores of Lake Okanagan. The acres of Pinot Noir, Chardonnay, Pinot Gris, and Riesling are split into Blocks defined by these nuances. Despite being cooler than the south, Home Block's unique aspect extends the daily hours of sunlight and allows for optimal ripening.

Come Visit Us
We would love to welcome you
Plan your CedarCreek experience here with immersive wine tastings, Home Block restaurant reservations, and private events. We look forward to seeing you!