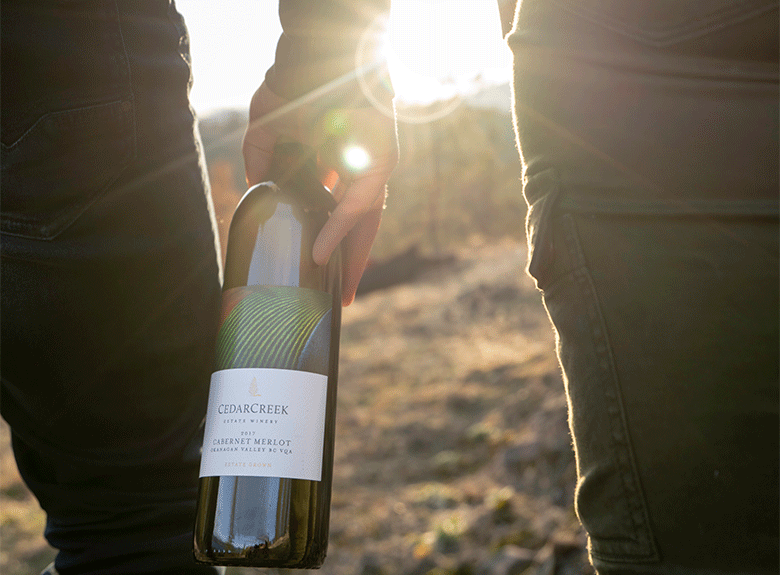 CedarCreek is committed to organic and sustainable processes to support the environment.
$1.00 from every bottle of CedarCreek purchased at select Save-On-Foods stores will be donated to Hives for Humanity.
From April 1st – June 31st, 2022 for a maximum donation of $6,000.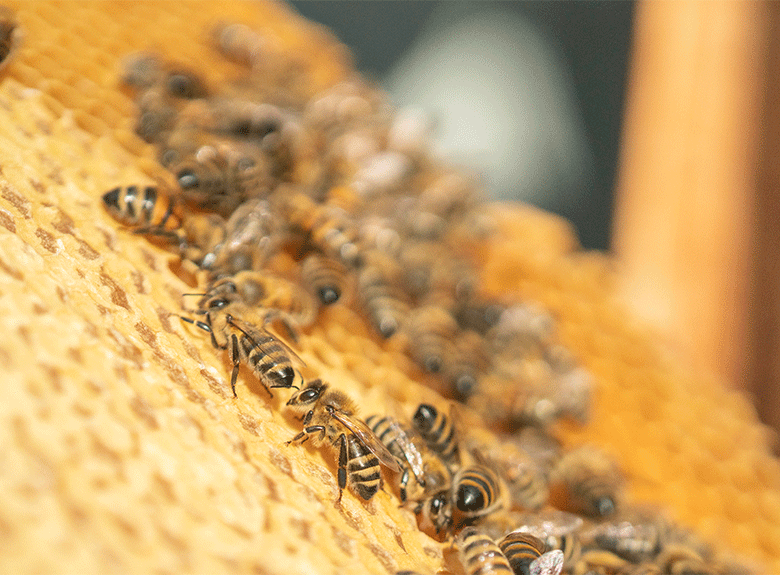 Hives for Humanity
HIVES for HUMANITY (H4H) builds connection to community, land and self through bees and the gardens that surround them. H4H empowers community members in the Downtown Eastside to foster inclusion and safety in their spaces, share their unique stories and skills, and bolster their self-worth.
Learn More
Hives for Humanity (H4H) is a non profit society that creates opportunities for connection to community, through nature, bees and the culture of the hive. H4H is working, gardening, beekeeping and fostering connection to land and community, on the unceded lands of the xʷməθkʷəy̓əm (Musqueam), Səl̓ílwətaʔ (Tsleil- Waututh) and Skwxwú7mesh (Squamish) Nations of the Coast Salish peoples, also known as Vancouver, BC. Hives for Humanity builds connection through bees and the gardens that surround them. They empower community members in the Downtown Eastside to foster inclusion and safety in their spaces, share their unique stories and skills, and bolster their self-worth. Learn more about Hives for Humanity through their website, hivesforhumanity.com.
Worldwide there are 20,000 species of bees, with 450 species of in BC, 800 in Canada, and about 5000 in North America and honey bees are one of these. Plant a variety of pesticide-free flowers that will bloom from early Spring to late Fall, to ensure a plentiful supply of pollen and nectar and use organic fertilizers only. Growing in clumps of approximately 1 meter squared rather than single plants so pollinators can easily find the flowers and forage. If you like a well-groomed garden, consider leaving a patch of tall grass and pollinator friendly flowers as forage. Trees and shrubs also provide important food and habitat for pollinators. During your fall clean-up, make sure your garden offers bare soil, leaf cover, and hollow stems for habitat, nesting sites and overwintering spaces and leave flowers that have gone to seed in your garden over winter as food for birds.
Floral nectar is carried back to the nest in the foraging bee's specialized "honey stomach", once they return to the hive they regurgitate the nectar into cells, where younger house bees fan it to evaporate water content. Once honey's water content is 17% water or lower, workers cap the cell with wax. Each teaspoon of honey requires a bee to fly up to 80,000 km – a bee's lifetime. Typical colony requires 130-180 lbs. of honey annually to survive.
A swarm may sound intimidating but it is an unthreatening and magical event! A swarm is colony-scale reproduction. The bees' bellies are full of honey for making their new home and they're less interested in us humans than they are to find their new home. A swarm will land on a nearby structure from their original hive, like a tree or bike rack; it will hang there while scout bees search for a new permanent home that offers better protection, such as a cavity in a tree or chimney. If you see a swarm, don't panic, call your local beekeeper's association or beekeeper and they will safely move the swarm to a new home.
Bees are very social and curious. If one lands on you or close by, this bee might think you're a sweet flower! Don't panic or move quickly, instead move slowly or stay still and let the bee discover that you're not a flower and the bee will fly away. Moving quickly will have the bee thinking you're a threat, like a bird darting or a bear trying to swat at it. Bees don't want to sting, they're focus is to collect pollen and nectar for their hive.
Your purchase will help support one hive in the Downtown Eastside of Vancouver and the Mentorship Beekeeping Program that is made possible around the hive. This program reaches out to traditionally marginalized, hard-to-reach and at-risk individuals in the DTES, offering training, building skills and fostering self-worth. As Hives for Humanity builds relationships, they offer opportunities to participate in more workshops, at other locations, in other communities, building employability skills and stability through mentorship beekeeping. The skills learned and shared, the moments of respite and connection offered by the bees, the hope that is tangible, this is something we may all carry forward from time in the hive.