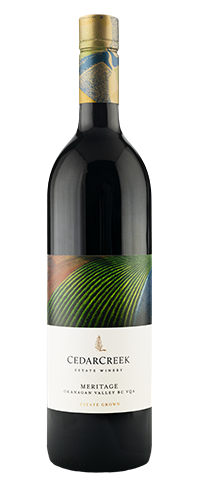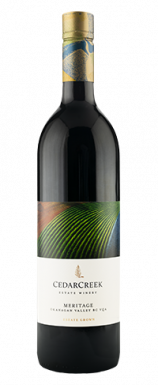 Early in the morning, Anarchist Mountain casts its long shadow over our Haynes Creek vineyard, cooling the vines until the sun bursts over the mountain's ridge. As the day unfolds, blowing dust coats our boots and clothing as midsummer heat radiates up from the dry ground. This contrast of dark and light, cold and heat, blesses us with a harmony of black currant and plum characters in this blend of Merlot, Cabernet Sauvignon, and Cabernet Franc.
Product details
Harvest Date October 9 – October 19, 2021
Blend 76.5% Merlot, 13.5% Cabernet Sauvignon,10% Cabernet Franc
Fermentation 28 days in stainless steel
Aging 12 months in French Oak Barrels
Cellaring Enjoy now or cellar through 2025
Alcohol 14.5% ta 6.1 g/l
Residual Sugar 0.1 g/l ph 3.65
Ripe, dark fruit, black currant, blackberries on the palate, supported by a brightness, freshness. Reminiscent of a dark berry pie.
2019 was up until September, near picture perfect. Warm days, but not too warm, cool nights, but not too cool, set the ripening process on a trajectory of ideal balance. With September came cool weather and some rainfall, but with careful attention to sorting and managing harvest dates, we feel our hard work paid off with wines of ideal balance and intense fruit character. In particular, the lively acidities have produced wines which are bright and fresh.
Download product profile
FAQs
We offer complimentary shipping on all orders of 2 or more bottles. We ship our wines across Canada, excluding Nunavut or the Northwest Territories.
Our wines are delivered by our courier partner, ATS Healthcare, in a temperature controlled environment to ensure the highest quality product when it arrives to your door.
Our wine orders can be picked-up at the winery. Our team would be happy to help load your wine directly into your car for a no-touch pick-up option.